Our Location
About Us

Dr Milton Maltz MD M.Phil (London)
Chief Medical Cardiac Director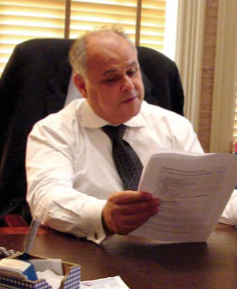 Federal University of Medicine of Porto Alegre - RS - Brazil (1979), Fellowship in Internal Medicine in Brazil, Diploma in General Medicine, 1982 St. Bartholomew's Hospital. Master University of London 1983-1992. Research Registrar, St. Bartholomew's Hospital (1983 - 1992). Presented numerous papers on all aspects of Cardiology at major Cardiac conferences throughout the world. Medical Director of the Medical Centre for Cardiac Research Ltd. Previous Research Fellow at The Royal Free Hospital and has been in private practice for over 20 years working on Harley Street.
Dr Maltz was awarded by the Brazilian Government for his extraordinary work to promote the image of Brazil abroad. He received the following medals:
Order of Cruzeiro do Sul (1998)

Order of Pacificador (1999)

Order of Santos Dummont (2001)
Dr Milton Maltz works in conjunction with the most renowned physicians and cardiac specialists from leading University Hopitals in London and operates mainly at the London Clinic and The Wellington Hospital.
Renomee Porten – Cardiac Physiologist
Renomee is our resident cardiac physiologist at 58 Harley Street. She performs the Echocardiogram with Doppler tests. She is available by appointment every weekday, and is on hand during Dr Maltz' clinic sessions, enabling us to schedule any tests you may need at a time convenient to you.
Renomee holds a National Diploma in Clinical Technology and a Bachelor degree in Clinical Technology from the ML Sultan Technikon in Natal, South Africa. Her studies included four years of theoretical and practical exams in a joint educational programme with the Johannesburg General and Hillbrow Hospitals in Johannesburg, South Africa. She is an accredited member of the British Society of Echocardiography (BSE) and a member of the Registration Council for Clinical Physiologists. She also regularly teaches on BSE recognised echo courses, which are attended by clinical physiologists, cardiac registrars and anaesthetists based in ITU. As part of the BSE standard for continuing professional development, she regularly attends educational courses and conferences.
Click on the button to chat live and book your appointment with one of our assistants.
Appointment Request
Who's Online
We have 6 guests online