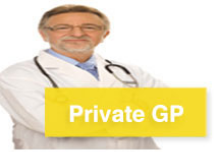 Looking for a GP in Harley Street? We have experienced practitioners to provide you with excellent healthcare at our Central London clinic.
Our private GP in Harley Street can offer you a wide of range tests, which include blood tests, ECGs, sexual health testing, and many others, all done on site.
Our consultations are 30 minutes long, and allow our GP in Harley Street to thoroughly examine you. In most cases, we can give you a diagnosis on your first visit, should no further tests be required. If it is the case that more specialist investigations are required, we can easily arrange them with local providers.
Call us now on 020 7580 3145 to book your consultation with our Harley Street GP or use the form to your right to request a call back. Interested in check-ups? Feel free to visit our new website: Harley Street Check-Ups.